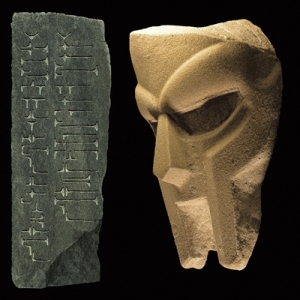 DOOM - Born Like This (2009)
Myspace
Buy
DOOM may have dropped the MF from his name, but his style is still all there. His witty wordplay, lo-fi mad-scientist-like beats, and interesting soundbites all shine through, as usual. However, it all seems a bit more dark and serious than any other DOOM album. He also has some really good MCs featured on some tracks, including a couple Wu-Tang members. Oh, and Thom Yorke is gonna remix one of the songs. I just came.
Mind Eraser - Conscious Unconscious
(2008)
last.fm
Buy
Holy fuck. This record is so damn good. It combines doom, hardcore, and thrash to create something so fucking brutal that I literally almost came to tears listening to it. Tears of death. For I had a blood lust.
EDIT: Apparently this is our 201st post! Congratulations? I guess so!